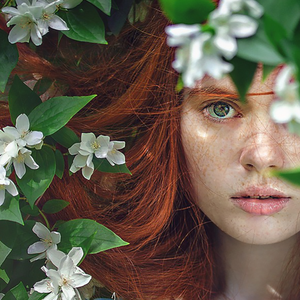 ADVANCED SKIN CARE SOLUTIONS
At Beauty Regain, we've been leading the way with pioneering skin care treatments and cutting-edge therapies since 1987. Based on the Grand Parade in Cork, our luxurious skin care clinic is your destination for anti-ageing treatments, skin rejuvenating therapies, and more. Whether it's hyperpigmentation or excess facial hair that's getting you down, our experienced team is here to help.
All of our therapists share a passion for skin care and will work closely alongside you to find the right treatment plan. We can talk about targeting wrinkles and sun damage, non-invasive alternatives to surgical procedures and homecare plans to ensure your skin remains looking its best for years to come. 
START YOUR SKINCARE JOURNEY

This place is fantastic! Definitely a gem in Cork. As soon as you get inside, it smells amazing and they have this spa-like music playing, the whole ambience was so calming. I had a hydra-facial - and it was amazing! The therapy bed is heated, and the facial itself was so relaxing and rejuvenating. My skin is glowing now. I can't recommend Beauty Regain highly enough!

Naomi Woodyatt
Five Stars!! Where do I start, I had the pleasure of having a DMK Facial recently in Beauty Regain. Gillian was my therapist and all I can say is that it was one of the most enjoyable, if not slightly different, facials I have ever had. You need to experience this for your self. Highly recommended. Make your appointment now. Your skin will feel and look fantastic afterwards.

Brenda Boylan
I'm always so excited to pop in to Mary. I can 100 percent trust her with my skin. I have been going to Beauty Regain since before my wedding over 14 years ago. So often you find people chopping and changing moisturizers, masks, serums and even beauticians looking for the perfect results when all you have to do is call in to Mary and be consistent with what she tells you to do. You will never regret it.

Aileen Kellegher
If you are looking for a clinic that offer results then look no further than Beauty Regain. I have just had a Hydro Facial with Liz. And I am super happy with the results. My pores are so clean and my skin hydrated and glowing. I have never got such results from one facial before. I am already booked in next month! Thanks so much for looking after me and I rest assured I will be sending all my friends into you guys.

Aisling Cronin
FAQs
What is a skincare specialist? 
Skincare specialists are trained to perform a variety of treatments, ranging from facials and cleansing therapies to non-invasive procedures that aim to rejuvenate the skin. Along with delivering treatments intended to improve skin health and restore a more youthful appearance, a skin specialist can also provide additional services such as hair removal. 
Skincare specialists work closely with their clients, determining their needs and getting a clear picture of the current health of their skin. After this consultation has been completed, a specialist can advise on the best possible treatment plan. As well as delivering treatments, specialists can advise clients on how to continue to care for their skin at home.
Are skincare treatments safe? 
If you're worried about the side effects of surgical procedures, then non-invasive skincare treatments are the way to go. Along with the painful aftereffects, surgical procedures can leave visible swelling and unsightly bruising that can last for weeks. With non-invasive skin therapy, you can look forward to long-lasting results, with none of the complications. 
Treatments that support the production of collagen and encourage the skin to regain its natural elasticity are among some of the safest skincare solutions around. Meanwhile, LED light therapy rarely results in any noticeable side effects. Although a small number of people report mild reddening after electrolysis, it remains one of the safest hair removal options around. 
How do I choose a skin care clinic? 
When choosing a skin care clinic, first consider what your treatment goals are. Once you've decided that, you're ready to select a clinic offering the right skin treatment services for you. For peace of mind, see what other customers have to say about the clinic in question. Rave reviews and a good reputation are a clear indicator that you're dealing with a reputable clinic. 
Next, make sure the clinic works with professionals that have the right credentials to perform the treatments you're interested in. Some of these credentials would include CIDESCO, Level 6 Aesthetics.  Once you've sought out the treatment you're interested in, there might be other skincare therapies you'd like to investigate. 
What type of services do Beauty Regain provide? 
At our skin clinic, you'll find a full range of skin care therapy solutions. If you're looking to turn back the clock, speak to us about anti-ageing treatments, skin tightening and skin rejuvenating treatment. If you're worried about wrinkling and pigmentation changes caused by UV rays, book a skin consultation to talk about sun damage treatment. If unsightly hairs are causing you trouble, our skin treatment clinic also offers a range of electrolysis and Alkaline wash by DMK.  
At Beauty Regain, we also offer more advanced skin care treatments. High-intensity focused ultrasound (HIFU) can encourage natural collagen production, while Dermalux LED therapy can alleviate visible signs of acne and scarring. DMK enzyme therapy can oxygenate and strengthen the skin, while CooLift therapy can improve circulation and encourage collagen and elastic formation. The Hydradermie facials by Guinot and Hydro facials are the most sought-after facials in the UK. Both use Galvanic and high frequency currents & OZ2 infusions.