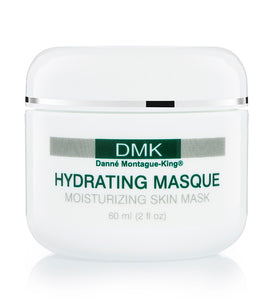 Formulated to help prevent premature ageing and to hydrate dry skin, Hydrating Masque helping to increase the skin's vital free water levels. It provides supreme hydration through revision of the interstitial liquid (the liquid between the tissue) in the epidermis. This is great for skin prone to irritation and sensitivity, which research has shown to be common symptoms of transepidermal water loss. As the skin's water levels improve Hydrating Masque also encourages the growth of firmer and more youthful-looking skin.
How to Apply:
Apply and leave to dry for 20 minutes before rinsing thoroughly.
Available Size:
Available in 60ml
Therapist's Tips:
Before a big event, sleep with Hydrating Masque on for beautiful plump skin the next day that makeup just glides over. This is an excellent masque for brides to do the night before their wedding.
Key Ingredients:
Panthenol
Hyaluronic Acid
Allantoinl
Azulene
If you wish to purchase this product please phone 0214277181 or email beautyregaincork@gmail.com