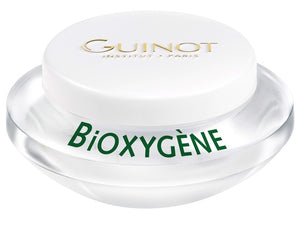 Guinot Bioxygene is an Oxygenating Moisturising Cream suitable for dull, asphyxiated and dehydrated skin. This cream leaves skin moisturised, protected and radiant. Acts on 2 elements essential for cell life, oxygen and water which are vital for a balanced and radiant complexion.

- Pro-Oxygène: boosts the oxygenation of skin cells

To Use: Apply to the face once or twice a day.