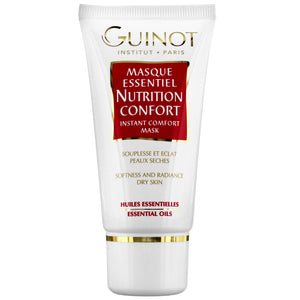 Restore radiance with immediate effect. Guinot Essentiel Nutrition Confort Mask refreshes your skin and brightens your complexion. This nourishing Guinot mask will banish feelings of discomfort and stress while reducing the signs of fatigue.

- Essential and nourishing oils: the energy of essential oils revives the vital functions of undernourished skin.

To use: Apply a thin layer 2/3 times a week to the face and neck. Remove with damp cotton pads.